Paragon Metal Fabricators
Established in 1989 by brothers Joe, Stan & Mark Muehlenkamp, Paragon Metal Fabricators was formed after years of planning and market research showed an overwhelming need for quality metal fabrication in the Cincinnati and surrounding areas. Bringing over 100 years of combined experience, they combined their skills and knowledge in engineering, sales and fabrication to start a business with a focus on quality.
With unwavering determination and a strong emphasis on customer satisfaction, Paragon has been able to successfully grow its customer base on a continual basis. By constantly improving equipment, capabilities and efficiency, Paragon has become a premier go-to supplier in the tri-state area for custom Flat and Tube Laser Cutting, Water Jet and Metal Fabrication Services.
Now, in Paragon's second generation of ownership brothers Bryan, Matthew, and Jason Muehlenkamp continue to focus and build upon the standards and principles initiated by the original three that still drives the business today.
We look forward to serving all of our clients, both current and future with the same outstanding service that has been the hallmark of Paragon Metal Fabricators' success.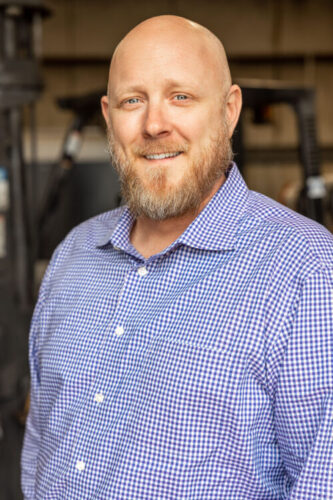 Bryan Muehlenkamp, infamous middle child of one of the original founders of Paragon Metal Fabricators, has over seven years of service with the company. Bryan initially worked for Paragon following high school in 1995. After working 2nd shift for some time, Bryan decided it was not what he was looking for, and went out seeking adventure.
Bryan began working at a marina; enjoying the sun, the boating lifestyle, as well as meeting new, successful, and entrepreneurial people.
The next step in Bryan's career was designing food service spaces and selling food service equipment. Bryan's enthusiasm for building relationships and being a part of helping people succeed made him one of the top sales associates in his company and established him as a leader in the industry.
Bryan, after years away from Paragon, realized he could bring all the sales and innovation gained back to the business. Following discussions with the family, he decided it was time to return to Paragon.
Bryan has brought a fresh perspective to the company, has brought in several new clients, and works to identify cutting edge equipment to keep Paragon competitive and quality driven.
When Bryan is not at work, he enjoys spending time with his wife and two dogs. Bryan also enjoys beekeeping, bourbon, sharing bourbon, being around family and friends, and has never lost his thirst for boating.
Matthew Muehlenkamp may be the youngest of the Muehlenkamp brothers, but has the most seniority with the company, providing 14+ years of committed service to Paragon Metal Fabricator.
After starting as a general laborer and press break operator, Matthew positioned himself to become a one-third owner of the company by completely owning all aspects of the day to day operations on the shop floor. He quickly became an expert in each piece of equipment used to support all Paragons customers' manufacturing needs while managing a team of over 30 dedicated employees. From milling to welding to grinding to painting, he has done it all.
Matthew holds a welding certification from the American Welding Society, and has professional training and certification with Cincinnati and Bystronic laser equipment. He continues to be in front of all the latest technological advancements offered at Paragon.
Born and raised in Northern Kentucky, Matthew is an avid bourbon enthusiast, and enjoys summer trips to Lake Cumberland with his family the most.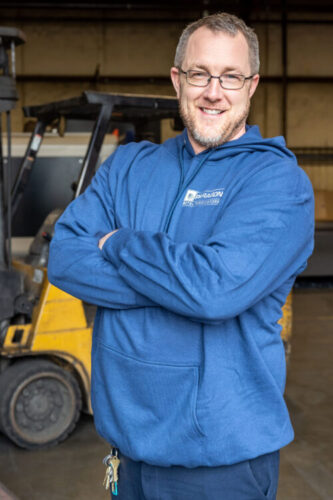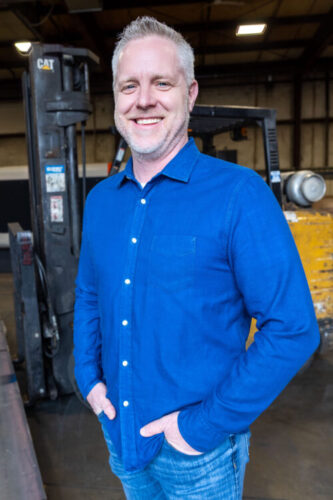 Jason Muehlenkamp, eldest of the Muehlenkamp boys, has over 12 years of service with Paragon Metal Fabricators.
Jason joined the company in 1992 and spent the next ten years studying sheet metal fabrication with Paragon. Starting in the shop running a plasma machine, he moved into a detailer/draftsman position, and finally was assisting in shop production and management prior to leaving for an alternative industry in 2002.
During his time away from Paragon, Jason worked his way to Director and VP roles in Purchasing, Sales, and Supply Chain which provided him with knowledge and experience applicable to his role with Paragon today. He returned in 2019 to see the company, started by his dad and uncles, continue successfully with his brothers.
Jason graduated with summa cum laude honors and holds a Bachelor's Degree in Business Management. His favorite thing is spending time with his wife, daughter, son, and friends laughing and enjoying their company wherever that may be.