When it comes to reliability, we get the job done!
Your go to metal fabrication shop
Paragon Metal Fabricators
Your Go-To midwest Fabricators
Paragon Metal Fabricators is your go-to shop in the Midwest, specializing in sheet metal and structural fabrication for a variety of industries. Family owned and operated, we bring over 30 years of experience to the table. Our 42,000 square foot facility houses some of the industry's best fabrication machinery allowing us to bring you quality results in the most efficient amount of time. We service a broad spectrum of materials ranging from light gauge to heavy plate, and have the capabilities needed for high production runs. We make it our mission to provide you with the best experience from start to finish. From our competitive price quotes on one-piece and two-piece orders, to timely delivery, we make sure the job gets done the right way.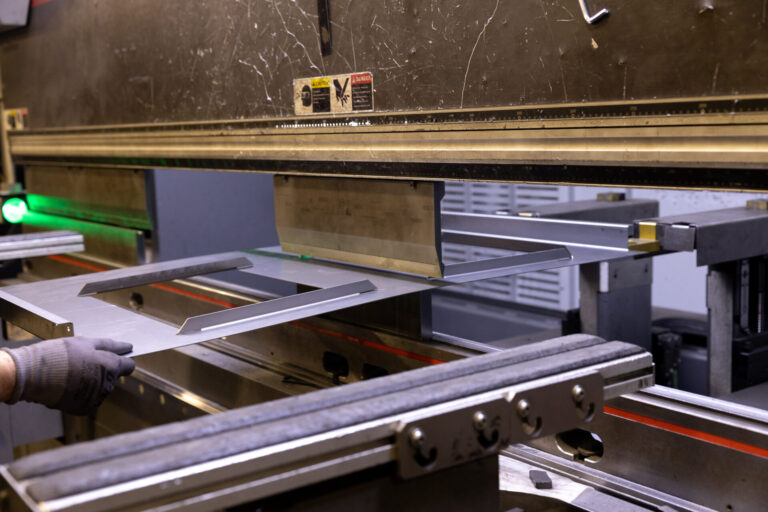 What is Metal Fabrication?
Metal Fabrication involves a variety of processes to cut, bend, or assemble raw metal material in order to create a product or structure. By doing so, it allows us to manipulate and transform metal into durable structures and pieces rather than having to use a lesser quality option like plastic. From projects as simple as decorative metal designs, to more complicated projects like those in the aerospace, automotive, and construction industries, metal fabrication surrounds us every day. Paragon has become the preferred provider of custom laser cutting, water jet and metal fabrication services in the tri-state area. Let us help you get your next project done the right way! 
We work with a variety of industries

Established in 1989 by brothers Joe, Stan & Mark Muehlenkamp, Paragon Metal Fabricators was formed after years of planning. Market research showed an overwhelming need for quality metal fabrication in the Cincinnati and surrounding areas. Bringing over 100 years of combined experience, they combined their skills and knowledge in engineering, sales and fabrication to start a business with a focus on quality that still drives the business today.
We pride ourselves in the capabilities we have to offer our customers in order to help complete projects across many different industries. We are constantly growing and updating as a company to ensure you have the best equipment and services available to perfect any job you send our way.
Paragon Metal Fabricators was created with the customer's satisfaction first. Our mission is to deliver you quality products in a time efficient manner. We will work with you from the time of submitting your quote up all the way through delivering your product. Rest assured knowing that you will be taken care of throughout the entirety of your project. We are here to serve YOU!
We'll Make Sure Your Next Project is Done Right!